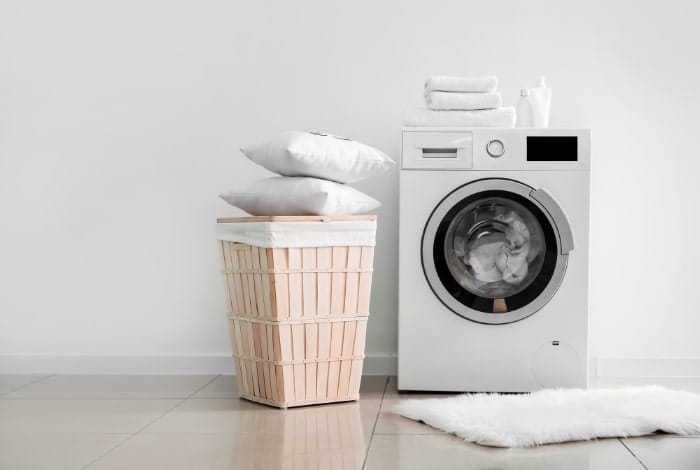 Washing machines have become an essential part of Indian homes. But when it comes to buying a washing machine, you need to make sure that you've done proper research about the types, capacity, features and programs of different models offered by different brands. Nowadays, there are wide varieties of models available in the market, and you have to be well educated before bringing home a brand new washing machine for yourself. Therefore, we will guide you through the process of making the right decision of choosing the right type of washing machine that suits your needs and budget.
Also, do check our Best Washing Machine – Buying Guide at the end to get a comprehensive idea about the different types of washing machine and the factors to be considered while buying the washing machine.
Jump to Section:
Here are our top picks of the Best Washing Machine in India.
Best Washing Machine in India
Best Front Load Washing Machine
1. LG 8 Kg Inverter Wi-Fi Fully Automatic Front Loading Washing Machine FHT1408ZWL
LG washing machines come with a lot of innovative technologies and features. This 8 Kg washing machine from LG is the best washing machine as it has got all the features and wash modes to make washing clothes a quick and easy task.
The main highlight of this best washing machine is that it comes with a Steam feature to remove germs and bacteria from the clothes. Its TurboWash technology helps to save water and energy by enabling fast washing of clothes. The machine is equipped with JetSpray that sprays clean water onto the clothes to facilitate a more efficient rinsing cycle.
It has 6 Motion Direct Drive technology to deliver powerful washing for different types of fabric by optimising the motion combinations.
The Inverter Direct Drive Motor ensures to reduce the noise, vibration and wear and tear of the machine.
You can operate the washing machine with a smartphone from anywhere with LG ThinQ app. With the LG ThinQ app, you can also download additional wash programs and diagnose any problems if any errors occur.
The Fuzzy Logic is a great feature, as it can sense the extent of dirt in the clothes and automatically adjust the water level, amount of detergent and the wash cycle accordingly to give the clothes the perfect wash.
Auto Restart feature will save time, water and energy by resuming the operation exactly from the same cycle where it stopped during the power cut.
2. Bosch 8 Kg Inverter Fully Automatic Front Loading Washing Machine WAJ24267IN